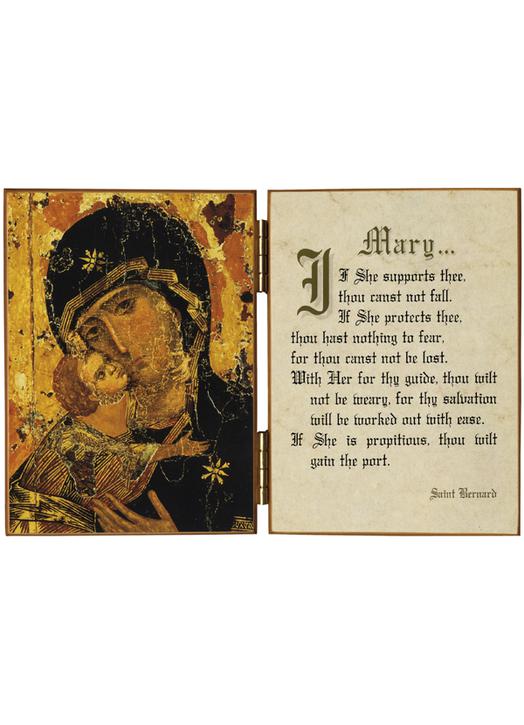 € 31,67 Inclusief belasting
Description De Maagd van Vladimir
Quotation :

Mary...If she supports thee, thou canst not fall. If She protects thee, thou hast nothing to fear., for thou canst not be lost. With Her for thy guide, thou wilt not be weary, for thy salvation will be worked out with ease. If She is propitious, thou wilt gain the port. Saint Bernard
Datasheet De Maagd van Vladimir
Naam van het product

De Maagd van Vladimir

Dimensie

open : 22 cm x 15 cm gesloten : 10,7 cm x 15 cm

Fabrikant

Traditions Monastiques (FRANCE)

Recht paneel

Tekst van de H. Bernardus

Links paneel

Ikoon van Maagd van Vladimir

Materiaal

wild kersenhout
Je bent misschien ook geïnteresseerd in De Maagd van Vladimir
2 other products seleted for you
Beoordelingen
(0)

De Maagd van Vladimir

Nog geen beoordelingen voor dit moment.
In the same category
14 other products seleted for you