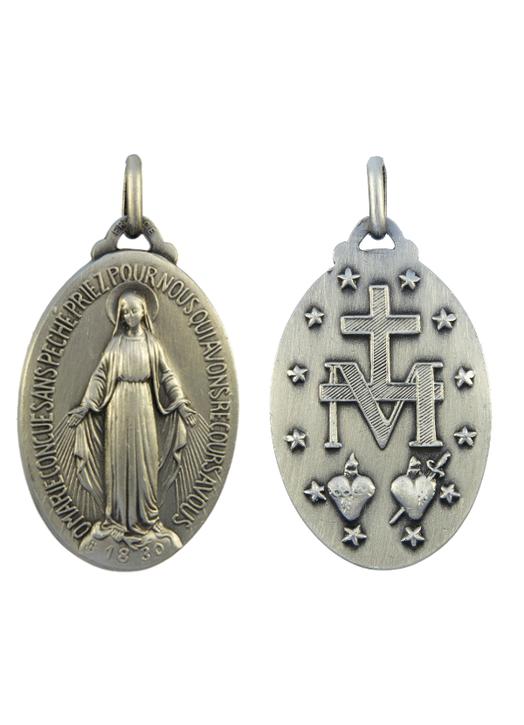 Miraculous medal, silver-coloured metal - 32 mm
Data sheet Miraculous medal, silver-coloured metal - 32 mm
Name of the product

Miraculous medal, silver-coloured metal - 32 mm

Manufacturer

Pichard-Balme (FRANCE)

Material

silver-coloured metal
You might also like Miraculous medal, silver-coloured metal - 32 mm
4 other products seleted for you
Reviews
(2)

Miraculous medal, silver-coloured metal - 32 mm
Bruno ( à lançon de provence)




déc. 15, 2018




Magnifique médaille bien comme il faut. !

Médaille reçu. Trés trés content . Finition super. De plus la réception de la médaille est trés bien emballé avec de l'amour qui se refléte . De plus ai apprécié beaucoup le message de priere mis avec la médaille. Merci. Que Dieu vous bénisse!!


Isaiah 12:5
Célébrez l'Eternel, car il a fait des choses magnifiques: Qu'elles soient connues par toute la terre!
JB




août 31, 2016




Beautiful and well made!

This medal is very beautiful and well made! The details can be seen very clearly. I highly recommend this product if you're looking for a reminder of Mary's protection and God's love for us.
In the same category
16 other products seleted for you