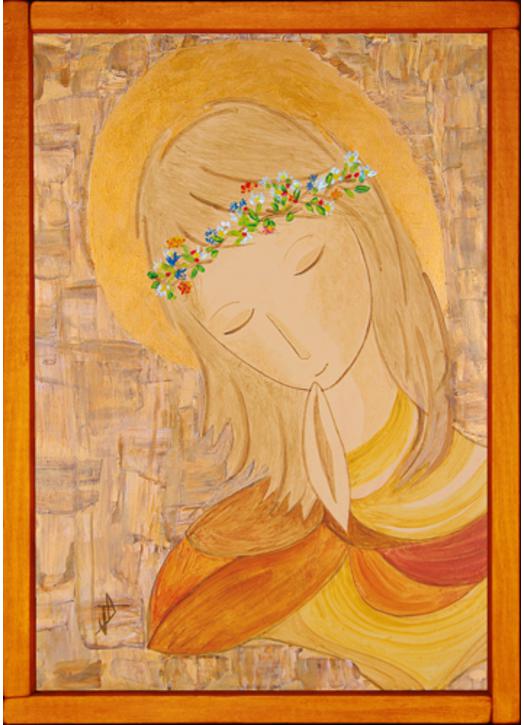 On sale!
-20%
€27.33 Tax included €34.17
Description 'Queen of Love'
Par la réalisation de ces images de la Vierge, l'artiste, mûe par le désir d'évangéliser et d'honorer la Mère de Dieu, a voulu
«la peindre plus actuelle, de notre temps, accessible à tous mais plus particulièrement aux petits, et remplie de douceur et de contemplation intérieure…pour que la Vierge Marie soit présente auprès des enfants, dans leur chambre, au coeur des familles, pour être honorée, priée. Marie désire veiller sur les familles et les combler de ses grâces » (Mme Joelle Dalle)

--------------------

The icon is provided with a hole on the back, so they are easily fixable to a wall. This hole is notched to facilitate its centering. The icons may also be displayed on an easel.
For the format G6003 see the easel IKNG27

You will find the easels in the tab or in the category "Accessories"
Data sheet 'Queen of Love'
Reference

IC_6003 or G6003

Name of the product

Queen of Love

Manufacturer

Traditions Monastiques

Material

Oak wood - painted edge

Production method

Image glued on wood
You might also like 'Queen of Love'
3 other products seleted for you
Reviews
(0)

'Queen of Love'

No customer reviews for the moment.
In the same category
16 other products seleted for you