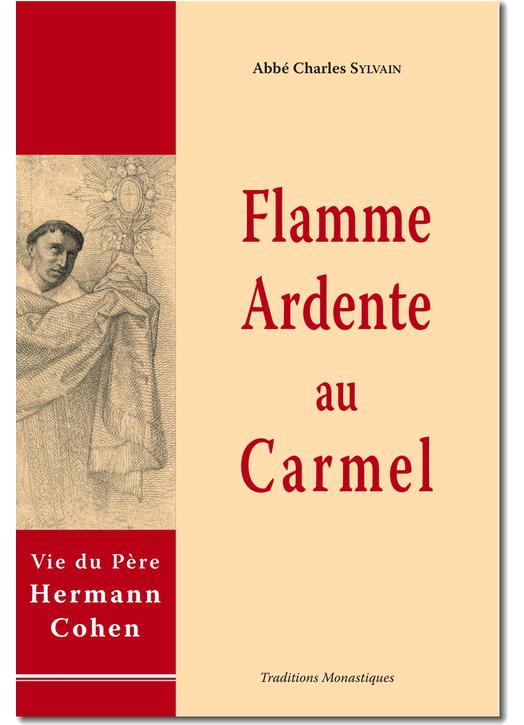 'Flamme ardente au Carmel : Hermann Cohen'
Description 'Flamme ardente au Carmel : Hermann Cohen'
Né en 1820 dans une famille israélite, Hermann Cohen devient très jeune un pianiste virtuose et l'élève de Franz Liszt. À vingt-six ans, il semble irrémédiablement corrompu et brisé par la sensualité et la vanité des triomphes faciles.
Converti par l'Eucharistie, Cohen entre au Carmel en 1849. Il devient un apôtre enthousiaste de l'adoration eucharistique qu'il prêchera dans les principales chaires de France et d'Europe. Au cours de ses voyages, il rencontrera des Saints comme le Curé d'Ars, Pierre-Julien Eymard, Bernadette de Lourdes et tant d'autres grands noms du renouveau catholique au XIXème siècle.
Accaparé, dévoré par un apostolat incessant, le Père Hermann ne cesse d'aspirer à se cacher dans la solitude du "Saint Désert" qu'il a fondé à Tarasteix. A peine l'a-t-il rejoint que la guerre de 1870 éclate ; il fut nommé alors aumônier militaire et meurt l'année suivante, victime de son dévouement pour les prisonniers français du camp de Spandau, en Allemagne.
Le présent ouvrage s'appuie sur des sources de première main, abondamment utilisées et citées par l'auteur, dont beaucoup ont disparu depuis : d'où l'importance de cette biographie véritablement passée au rang de "document source".
Data sheet 'Flamme ardente au Carmel : Hermann Cohen'
Name of the product

Flamme ardente au Carmel : Hermann Cohen

Dimension

336 pages – 22 x 15 cm ; 16 pages de photos hors-texte
Reviews
(0)

'Flamme ardente au Carmel : Hermann Cohen'

No customer reviews for the moment.
In the same category
16 other products seleted for you